From the beginning of human civilization; trade has been a primary engine for the mobilization of everything related to what is a lifestyle since the commercial movement is finally all that is needed for financial stability.
Financial stability comes directly from what trade is; since for centuries, there are theories that believe that the economy gives everything a person needs to live (This since humanity knew or created trade).
As it is believed that the economy is the engine of the world, for it to work in a good way, a simple solution is necessary, which is the exchange of something for something else that equals its value.
This is defined as the exchange of values; if we have a house and we want a better one, then we will put a price on it and that is the value it has for us … to obtain the value generated by this house that would be receiving a positive good that would generate profit for us.
That gain can be used for investment in other assets; such as a new car, new house and among other things that we want at the moment.
In simple words, trade is defined as the exchange of securities transactions. (Purchase and sale of goods, services, and entertainment)
What is known as profit is also defined as money, and in simple words is that which generates constant financial movement Whether through jobs, production, sales, and endless other things to make generate money.
As the world progresses, the way of doing business evolves and the digital medium is a new way of moving the economy. We already see how the digital commerce that has covered during the last decade the top of the best means to sell.
Thanks to the connected world of the internet and connected media, buying and selling has become much faster and easier digitally than in other forms of commerce, due to the level of security and comfort.
Since digital commerce has obtained so much life, infinities of digital commerce platforms have been created, these have their different styles of sales or purchases as well, always having characteristics that differentiate them from one another.
We can find among those digital trading platforms pages that specialize in the sale of cars, houses, services such as hotels, etc. People will always choose the one that is safest and most reliable to buy and pay.
Depending on the type of trade offered by the platform; this will have its payment method that at the time of reliability this is a super important aspect, also, we will have different catalogs of the products offered by the digital medium.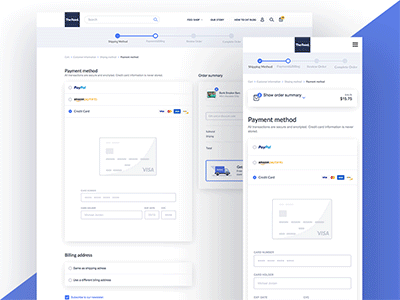 by: Virgil Pana
Of course, for the digital media to work in a good and optimal way, good programmers must design a page or platform as the merchant wants it, in addition to attracting Internet users.
It is always important if we are merchants of the digital medium or we want to create our page, we must have a little knowledge and that is why when creating our medium, consulting and consulting with a programmer and a publicist is a good option.
Then with digital trading platforms, it is also important that our page has an attractive design for any audience since if it is a trading platform the page must sell in good quantity and record time.
It is always good to take into account the innovation of everything that we propose as a business, also that when it comes to computerized media the advancement and innovation of technology is paramount.
The most practical ways to innovate are through design, web development in software. When we talk about software, we strive to mention the applications for operating systems, which is very important.
There are different platforms that people with entrepreneurial plans seek; this with the certainty of being sure about information or other personal aspects, which after all is very important since financial security is the basis of all good commerce.
Best Platfrom 2019 in malaysia
Among the best platforms to undertake safely and effectively are Shopify, easystore, bigcommerce platform and among some others that we find in the internet world.
1. Shopify
For example, Shopify is a trading platform that allows you to sell without the need to update or worry about knowing a lot about web development, and it is very safe in terms of credit card information and financial information.
Shopify offers not-so-high rates depending on the need or the magnitude of our online store. Prices ranging from $ 29 to $ 299 being the price we choose for us.
2. Easystore
Easystore, for example, is a platform as its name says; much easier when selling, as it offers the development of the virtual store with leading markets. It also has prices from $ 19.
3. Bigcommerce
Bigcommerce has a lead in terms of e-commerce platforms as it has features and updates that are quite useful when it comes to wanting a good platform, has good catalogs, shopping cart and it is important as data security.
4. Sitegiant
Sitegiant offers the possibility of automating the work process and, also, it has a fast and creative interface. It also provides help with the problems we may encounter on other platforms. The price starts from RM 590/year